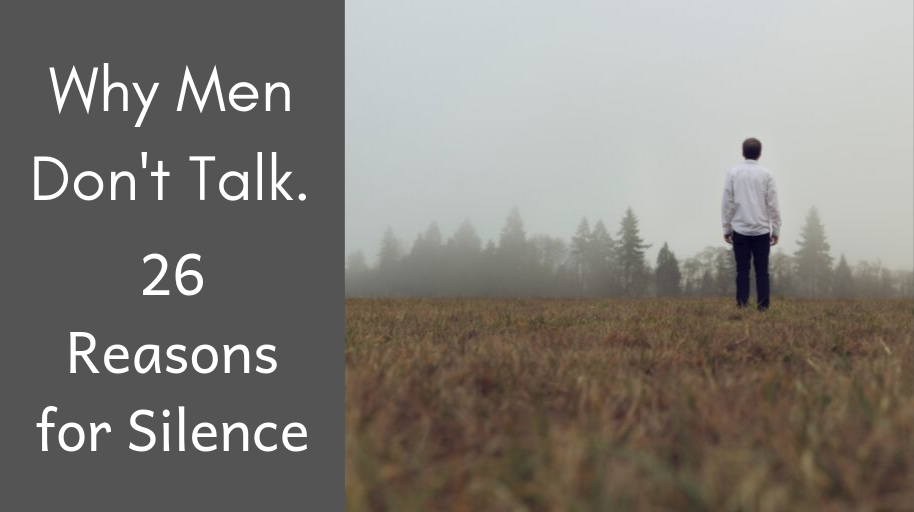 Men aren't talking, but they need to. We need to enter the cave of man's mind and encourage him to talk. Words flow when we listen well.
It was early in the morning, and I was driving to the first job of the day. The day was starting dark, cold, and wet, and I was listening to the radio when I heard a deep and serious voice come to my ears.
Friday, August 9th [2019] is Radio Hauraki's 'No Talk Day.'
We're not talking, to encourage Kiwi men to start.
Last year, 668 Kiwis took their own lives.
475 of these were men. [71%]
On average, more than 1 Kiwi male took their own life each day.
It could be your mate, your dad, your brother, or even your son.
Sometimes men feel they can't open up about what's affecting them
so they just don't talk.
Which is why on August 9th on Radio Hauraki, we're not talking.
No shows, no ads, no news, no traffic.
We're not talking, so you can.
If you're thinking someone you know might be struggling, it's time to reach out.
Ask them they feel.
Tell them you care.
We know it's hard, but it might be the most important conversation you ever have.
NO ANNOUNCERS NO NEWS NO TRAFFIC NO ADS
Radio Hauraki
It got me thinking about why men don't talk and why I don't either.
Of course, men do talk, it just may not be about what truly matters.
We'll talk about sports, politics, cars, technology, work, etc.
As we go fishing, we will talk about the surface of the sea, but will avoid fishing up the true monsters of the deep.
Read more by going to the blog post