"The problem is not the problem. The real problem is much worse." Sandy Burdick
I can still see the look of abject horror on Alma's face, and the dark brown eyes opened wide as I approached her. I was about to tell her that she was magnificent, and she was terrified.
She was an inmate at a women's prison where I was part of a team that met weekly with groups of women who were sexually abused as children or adolescents.
In our first session, we always showed the short classic movie, "The Butterfly Circus."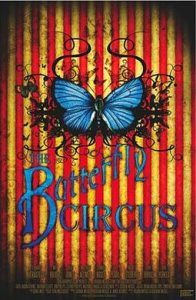 It is an incredible telling of the gospel story and the impact of a relationship with Christ without mentioning faith or religion.
In it, the leader of the Butterfly Circus, Mendez, encounters a man, Will, with no arms or legs at a different circus's sideshow.
While others make catcalls or pull back it horror, or even throw tomatoes at him when the crowd clears out, Mendez approaches Will, leans down to look him eye-to-eye, and says in true admiration, "You are magnificent?"
Will is so stunned; he spits in Mendez' face.
When the movie reaches its dramatic conclusion, we members of the team get up and go look each of the inmates in the face and say "You are magnificent!"
Alma had seen that happen to several of her fellow inmates and now saw me approaching her.
With that look of horror on her face, wide-eyed, she began to shout at me, "No! No! Don't you dare say that to me."
Read more on website
Comments
(0)
To leave or reply to comments, please download free Podbean or