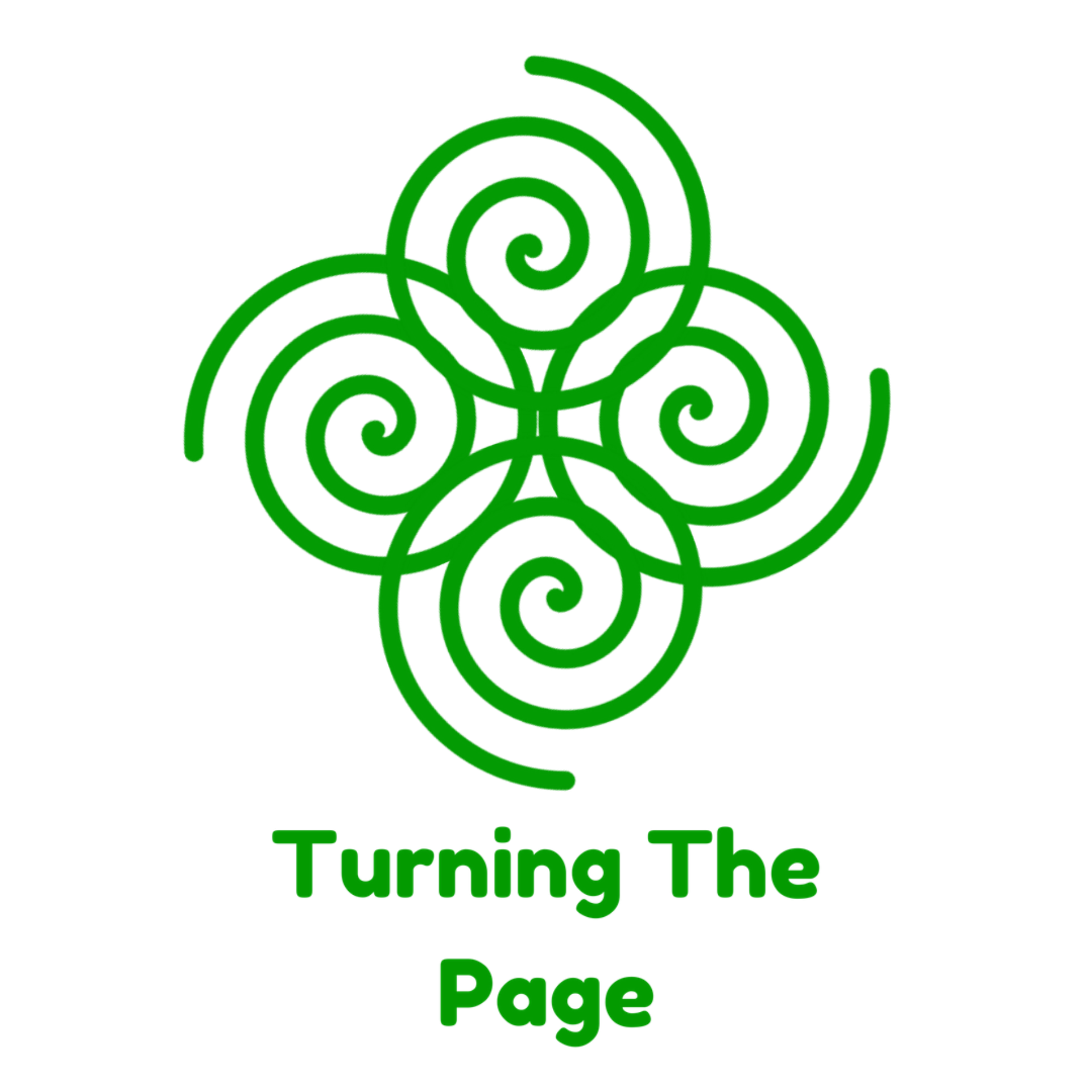 We all have a story to tell but who is giving witness to it. A witness can help us change our plot, the next event in the storyline. 
I could see them.
I was looking at my Google Analytics for Turning the Page. It's a kind of measuring tool full of statistics of how many people come to the website and what they are looking at.
This was in real-time. As I was looking at the dashboard they were looking at the website.
I didn't know who they were or anything about them. Nothing other than that they had come to a particular page. The page was I've had Enough, Take my Life God, I Want to die
The route they had taken to get there was most likely one of writing a prayer. The prayer was short. It was 'God, I want to die .' A prayer typed into Google.
Turning the Page is ranked on Google on Page One for those terms. 
So here I am, knowing someone is on my website looking for help, in pain, and being anonymous. I am a witness to a struggle by someone somewhere.
I wanted to touch them somehow so they would know they were not alone.
Anonymous means a person unknown.
The person reading the blog post was anonymous, unknown by me, and being un-known in their struggle. 
I could imagine the situation. They were in emotional pain. There was a struggle, and all they wanted was to have the pain end. Perhaps, they hoped, God would take them, and then the pain would end. 
When you're in a dark hole, the darkness can feel like it's drowning you. 
You type a few words into Google and hope for help. An algorithm spits out some signposts. 
We don't want others to know, and so we remain unknown – anonymous -without name.
I witness you
I remember years ago someone writing me letters. Handwritten, they were pages and pages of expression. Much of it was quite eligible and difficult to follow. 
It was something of the story of their life that they wanted me to be a witness to it. Every now and then, I would write back and ask a few questions. 
It was a release for them to get stuff out of their brain and onto some paper. To have someone be a witness. 
They wanted someone to know, to know them, to be known. To not be alone. 
I think something began to open in them.
That their story was real but only part of who they were.
There was more to them than the story they had been telling themselves. In the writing of the story, they were able to let go of some of the pain because the story had now been heard. It had been witnessed.
I see you, and I'm not afraid.
One of the most beautiful qualities of Jesus was that he saw into people's lives and wasn't afraid of entering a dark hole. 
Jesus walked with those on the outside. The broken and bruised, the racially and religiously prejudiced. The rejected ones. Those who were considered of no value – the anonymous people.
I believe Jesus would say, 'I see you, and I'm not afraid.'
The apostle Paul asks a question. 
Can anything ever separate us from Christ's love? Romans 8:35
Here is another empowering question. 
Is your story, pain, past, and failures going to be too big for Jesus to handle?  
When we anonymize ourselves, choosing to remain unknown, we fear rejection.  That we will be shunned, that something will come between ourselves and others. That the witness will walk away. 
To witness the plot of the story.
As we listen and give witness to a story, we see a plot emerge. How various events have shaped the story. There has been a sequence, and each event has affected the next one.
Dan Allender writes this. 
To understand our story, we need to know our tragedies, and as we learn them, we will catch a glimpse of how we currently manage tension. 
Repetitive patterns have become themes in our lives over time, themes that impose structure on us even when a surface evaluation would tell us that these themes are nothing more than personal preference or desire.
We are not wholly our own, nor are we exclusively the result of what has happened to us.
No wonder reading the plot of our lives is so difficult. Yet it is in the plot where we will find meaning. It also is the only part of our story we can rewrite if the trajectory of our life is not as we desire.
I can't change my tragedies, nor can I really eliminate (fully) the characters in my story, but I can write a new plot.
To do so requires re-engaging the tragedies of my life with new patterns, thereby developing new or additional themes that mark who I am both as a coauthor of my life and an editor of my future.
Doing this marks me as a character in a larger story, a player who furthers the plot development while living in the real world of tension and tragedy.
To know our plot is the first step in changing it.
Dan Allender. To Be Told: Know Your Story, Shape Your Future
So many wonderful insights in this passage. 
When we give witness, we join in on the knowing of the plot. What a privilege. 
Quotes to consider
Writing is always a form of translation. We take what is in us and bring it up from our heart through our mind to the page. Dan Allender
Those who do not turn to face their pain are prone to impose it. Terrence Real
At some subterranean level of the heart, what we all want is for another human to say, I see you. Rob Bell
Just a castaway, an island lost at sea, oh.
Another lonely day, with no one here but me, oh.
More loneliness than any man could bear.
Rescue me before I fall into despair, oh.
I'll send an S.O.S to the world. I hope that someone gets my Message in a bottle, yeah.
A year has passed since I wrote my note.
I should have known this right from the start.
Only hope can keep me together.
Love can mend your life.
Or love can break your heart.
I hope that someone gets my Message in a bottle, yeah.
Walked out this morning, I don't believe what I saw. 
Hundred billion bottles washed up on the shore.
Seems I'm not alone at being alone.
Hundred billion castaways, looking for a home.
I'm sending out an S.O.S
Sting – Message in a bottle
Questions to answer
What are the skills required to be a good witness of someone's story?
Who has witnessed you?
What quote from this post has connected with you?
Further reading
Barry Pearman
Photo by Andrew Measham on Unsplash