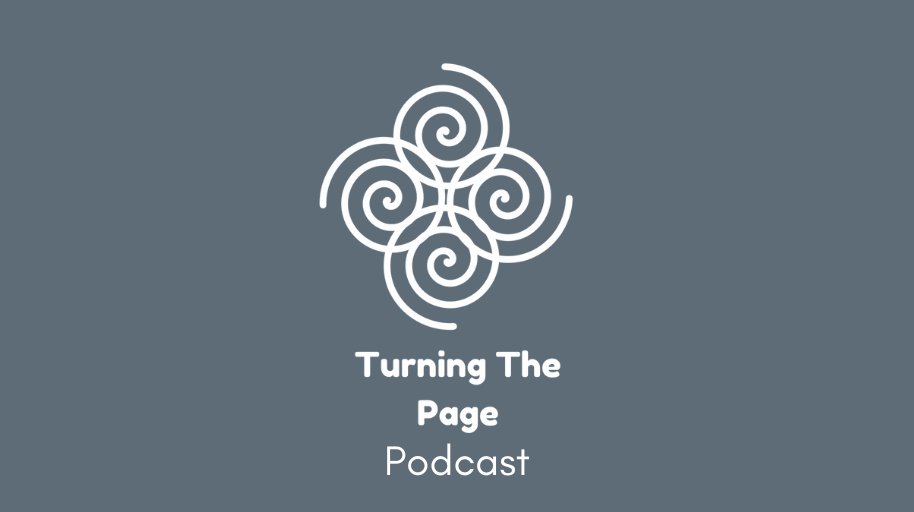 Few of us know how to fully and deeply relax. The noisy neighbors can keep us from the rest we need, but when we feel safe and known, we can restore.
He almost went to sleep. That was the first observation he shared with me after a short spiritual meditation exercise we went through — silence, peacefulness, quiet focus, and a 'stepping away' from the noise.
He stepped away from needing to be someone and to do something into a pose of quiet acceptance.
Breathing in, breathing out. Centering the thoughts and feelings away from the past and the future to being present in the now. Right here, right now.
Do you know how to relax?
It's a serious question.
For many of us, the word relax might be connected with having a day off work, kicking back, sleep in, reading a book, watching a movie. But then you're greeted by noisy neighbors. They come knocking at your door, speaking to your mind.
You're not doing enough
You don't deserve this
What will …. think?
If I don't do this, then this will happen
I must do more
I must be more
To quell those noisy neighbors, I believe we need to feel both safe and known.
The need to feel safe
The first struggle I have observed in those that find deep relaxation difficult is one of safety.
Will I be ok if I relax? When will someone pounce? Who is going to tell me off? Maybe even the thought of 'Will I get beaten?' shouts fear into the awareness.
It could be the reality of their current lives. Living in a circle of abuse. But often it is the still reverberating echoes of another time.
Perhaps in those early formative years, there was a need for hypervigilance. To be always on alert for some threat.
A supposed safe place for most, the family, was a place of trauma, unpredictability.  So a pattern was formed of always being on guard.
It could be from a recent time, an abusive relationship and the cortisol trigger is finely tuned for release.
I remember when I was a pastor, people feeling so safe in my office that they went to sleep.
The need to feel known
One of the little mottos we often adopt is 'If it's going to be, then it's up to me.'
On the healthy side, its a call to self-responsibility, but the unhealthy flip side is a rugged, self-reliant independence.  Relaxing, letting go of the need to do or to be, can feel like an abandonment of responsibility.
'If I relax, then who is going to …'
'If I relax, then things won't get done.'
We push back at the thought of quietness because we want to be in control.
But when that fear of 'what will  happen' is known, understood, and embraced by someone greater than ourselves, it always includes an invitation to relax.
"Therefore I tell you, do not worry about your life, what you will eat or what you will drink, or about your body, what you will wear. Is not life more than food, and the body more than clothing? Look at the birds of the air; they neither sow nor reap nor gather into barns, and yet your heavenly Father feeds them.
Are you not of more value than they? And can any of you by worrying add a single hour to your span of life? Matthew 6:25-27
In that brief moment of invited relaxation, there is an assurance that it's going to be ok.
You can pick up the responsibilities later after being restored and rejuvenated, but for that moment of relaxation, it's time for you.
Permission to retreat
The word 'retreat' is an interesting one. I remember watching old movies as a kid and hearing the cry go up 'Retreat!' and the cowboys or the soldiers would run away from the battle.
'Retreat' seems to be a failure, a giving up, a defeat.
Retreat: (of an army) withdraw from enemy forces as a result of their superior power or after a defeat.
Then we get these places called 'Retreat centres' and we hear of people going on 'Spiritual retreats'. Aren't they kind of weaklings? Running away from life?
The problem is that the body keeps score. Constant running into the noise of life takes its toll on the body and eventually the body will say enough. Stomach ulcers, high blood pressure, constant fatigue etc
Retreating is not a failure or a sign of weakness. Its a sign of health and an awareness that youre not superman. Your feet are made of clay and they need a foot bath and some pampering.
I give you permission to retreat.
We all have a lives where there is resistance. All of us are pushing into a wind and it pushes back. There is an interface and it tires the soul.
To retreat is not a failure. It is an honest awareness that we are not machines.
We need to time to refresh the skin that has faced the wind. We duck in behind a tree and let the world go by. We refresh to dance another day.
Mountain, boat, chest, feet.   
Jesus was and is the man who knows how to relax. He also has an invitational stance where relaxation is offered in bodily form to us.
With the crowd dispersed, he climbed the mountain so he could be by himself and pray. He stayed there alone, late into the night. Matthew 14:23
Jesus said, "Come off by yourselves; let's take a break and get a little rest." For there was constant coming and going. They didn't even have time to eat. So they got in the boat and went off to a remote place by themselves. Mark 6:31
A huge storm came up. Waves poured into the boat, threatening to sink it. And Jesus was in the stern, head on a pillow, sleeping! Mark 4:38-40
One of the disciples, the one Jesus loved dearly, was reclining against him, his head on his shoulder. John 13:23
Jesus entered a village. A woman by the name of Martha welcomed him and made him feel quite at home. She had a sister, Mary, who sat before the Master, hanging on every word he said. Luke 10:39-40
Jesus knew full well about the noisy neighbors. He also knew about the need to feel safe and known.
His invite is for you to retreat to a place where you feel safe. It could be a beach, a forest, a river, a special chair you have, a pillow to rest your head on. There is also an invite to rest your head on his chest and sit at his feet.
He wants you to know that he knows. He knows about the demands of your life. He knows the noisy neighbors, and he offers refreshment for the journey, that it's going to be ok. That in this moment of relaxation, he can provide wisdom.
You might like to read more about this. There are some links at the bottom of this post.
I give you permission to relax.
Few of us know how to fully and deeply relax. The noisy neighbors can keep us from the rest we need, but when we feel safe and known, we can restore.
Quotes to consider
We go to sleep, and God begins his work. As we sleep he develops his covenant. We wake and are called out to participate in God's creative action. Eugene Peterson
Sleep is God's contrivance for giving us the help he cannot get into us when we are awake. George Macdonald
We cannot attain the presence of God. We're already totally in the presence of God. What's absent is awareness Richard Rohr
Thou hast made us for thyself, O Lord, and our heart is restless until it finds its rest in thee. Confessions by Augustine of Hippo
if you routinely practice relaxation, this will increase the activity of genes that calm down stress reactions, making you more resilient. Rick Hanson
Questions to consider
What stops you from fully relaxing?
Where is a place that says for you 'Come and relax'?
Who are your noisy neighbors, and what do you they keep saying to you?
Further reading
Barry Pearman
Image cc: Craig Philbrick