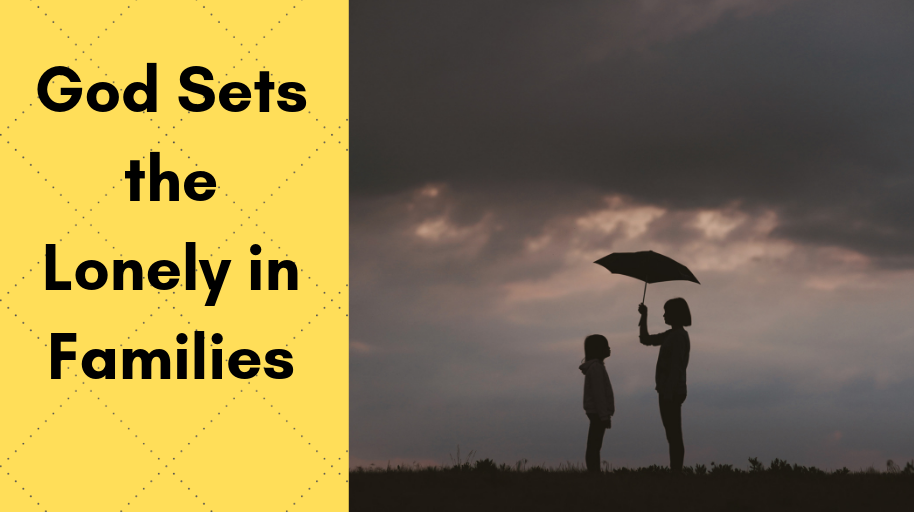 When trouble comes, we can quickly isolate ourselves, but there needs to be an invitation to go deep and connect. God sets the lonely in families. 
We need others who will tag along and pray with us. 
It must have been a very lonely place.
He had done everything he said he wouldn't do and had gone against his deepest values. With a shudder, he realized that he was not the man he thought he was.
He was certainly not the man he wanted others to think him to be. 
The decision to go the way he went had its roots in something beyond his comprehension. There was a subconscious unawareness to his actions that now scared him to the bones. 
He was eating the pig slop of his own choices. Over and over again, one question haunted his mind. 
'How did I get here'?
Read more at  God Sets the Lonely in Families