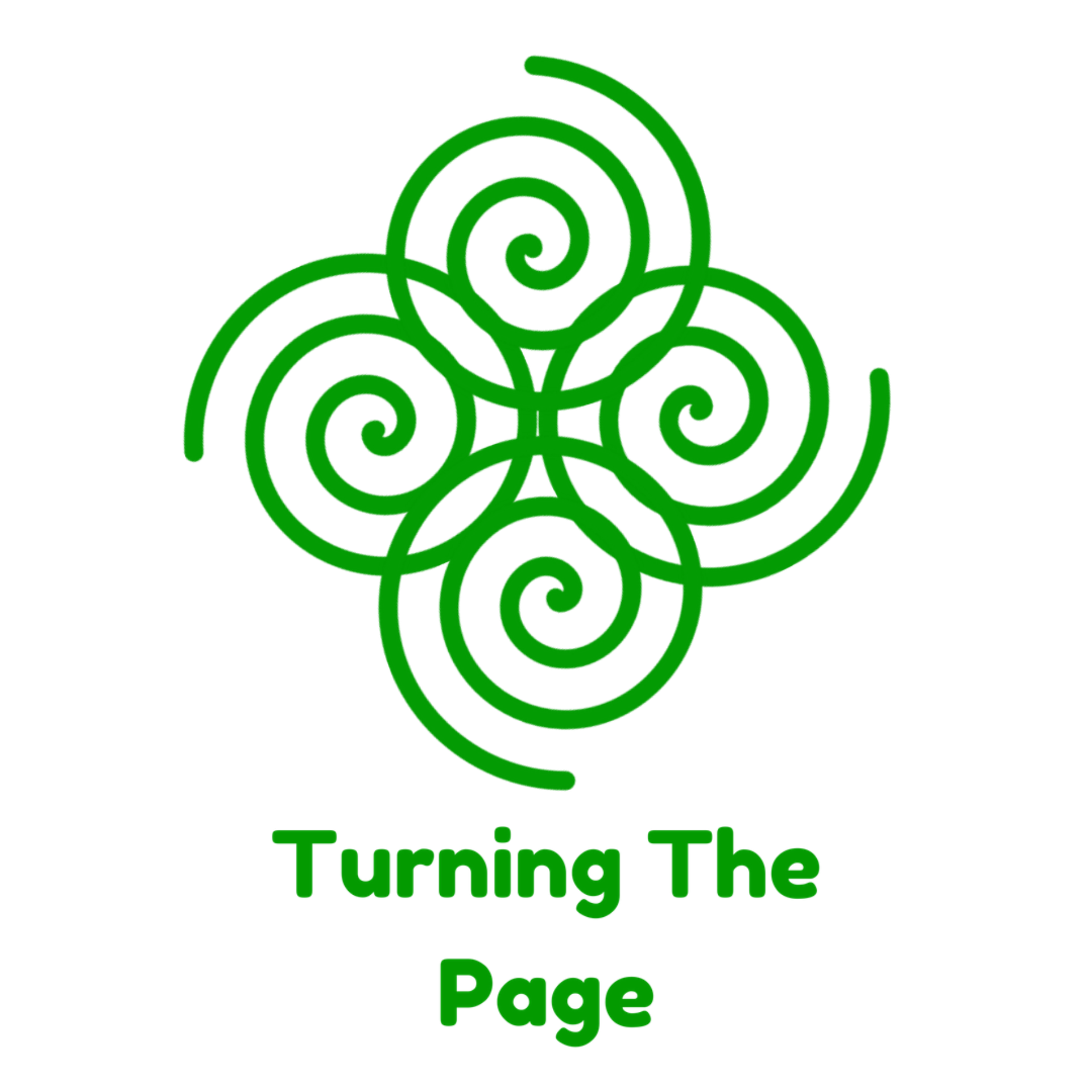 Being formed like a little child is something Jesus wants us to do, but how are we to do this as adults? Perhaps it's by surrender to the potter's hand.
Probably the most joyous gift to our family over recent years has been the addition of a new family member. Twenty-two months ago – in May 2019, my daughter gave birth to a beautiful little girl called Eliza.
We have so delighted to see her grow and develop as a beautiful little child.
She is being formed.
I see her quite often, and every time I see changes that have happened since the last Poppa time. New words, expressions, confidences, likes, and dislikes.
It's like she is a sponge soaking up everything her world has to offer.
If we were to look into her brain, we would see incredible neurological growth.
New learnings require new pathways, and even now, at this early age, old ways that once served her well are being disregarded with the ways that serve her better. For a brief time, it was crawling, but now that has been superseded by walking. Soon she will be running!
It's no wonder that little children need to sleep so much. All that brain activity and change going on. The brain needs to catch up and settle things into place.
I have also found that adults going through times of change, and perhaps deep therapy, also get tired. There is so much unlearning and relearning going on that it takes time and energy.
Becoming like a child
There is a difference between knowledge and knowing.
I have met many people I would say have a great deal of knowledge but very little knowing. In talking about God, they can quote this theologian, that book, history, and philosophy, but there is little intimate childlike knowing of God.
Limited awareness of coming to God like a loving Papa or Mama.
Jesus found this all the time. Even with his closest followers.
They wanted to know who is the world champion of spirituality. Was it Abraham? Perhaps Moses?
Today we might ask if it was one of our own personal faith superheroes – C.S. Lewis, Dallas Willard, name your favorite here.
Typical Jesus threw them a curveball.
At that time the disciples came to Jesus and asked, "Who is the greatest in the kingdom of heaven?" 
He called a child, whom he put among them, and said, "Truly I tell you, unless you change and become like children, you will never enter the kingdom of heaven. 
Whoever becomes humble like this child is the greatest in the kingdom of heaven.
Whoever welcomes one such child in my name welcomes me.
Matthew 18:1-5
Two words spring to my attention. Change and become.
Those early listeners would have heard 'strephó' and 'ginomai.'
strephó – to turn (transition); (figuratively) to convert by changing (switching) direction, i.e., go the other way (an "about-face"); taking an opposite or divergent course.
ginomai – to emerge, become, transitioning from one point (realm, condition) to another.
The other interesting word is the word for children – paidíon
paidíon – a child under training
This 'child under training' is going to be doing the twist and turn in its becoming.
You're being formed, informed, reformed, transformed.
I keep thinking of a clay pot being formed on a potter's wheel.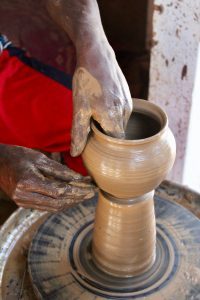 Around and around it goes. A little water is added here and there. The fingers work into the pot, and the pot responds.
I like to think of myself as being on that spinning wheel. Slowly moving and turning, I feel the influence of the master craftsman against my earthy life.
They have a vision of who and what I will become.
It's a lifetime artwork for them. They press against my clay, and I respond. I push back, they pull back, they move in, and I move out.
I suppose it's a kind of a dance.
Something both beautiful and functional is being crafted. I am being formed. I am like a child open to their movement and form.
O Lord, you are our Father.
    We are the clay, and you are the potter.
    We all are formed by your hand. Isaiah 64:8
The invite
The invite as adults is to become like 'children in training.' To admit, some of the things we learned as children need to be reexamined with new information.
Were all your childhood conclusions perfectly correct?
We become like children again and open ourselves like sponges to new ways of thinking. We are transformed by the renewal of our mind Romans 12:2.
Quotes to consider
metanoeite, or change of consciousness, can only come with time. Patience is the very shape of love. Without it, religion is merely about enforcing laws and requirements. Richard Rohr 
I'm being formed every day. I'm being formed by the social media that I consume. I'm being formed by my parents. Even if my parents are not even alive, I'm being formed by their memory.  And so the question is, what are the things in the world that are gonna form me. Dr. Curt Thompson. Being Known podcast 
Immature spirituality focuses on experience.  Mature spirituality focuses on seeing and knowing.  David Benner
We best worship our relational trinitarian God by actively yielding to the Holy Spirit's slow and sometimes painful work of spiritually, relationally, forming our hearts, souls, and minds. Larry Crabb
Questions to answer
What's it like to be considered as a lump of clay being molded and formed?
To be a 'child in training' requires a certain openness and receptivity to new information. How open are you to the idea that not all conclusions about life are actually correct?
Who has had a positive forming experience on your life of clay?
Further reading
Barry Pearman
Photo by Balaji Malliswamy on Unsplash
Photo by Daiga Ellaby on Unsplash